Feel relaxed and rejuvenated at Shufu Massage. From a soothing foot massage to an all-over body massage, we offer a variety of massage services in Austin, TX, to help you feel refreshed and revitalized. Performed in a tranquil setting with a peaceful atmosphere, our services are designed to melt away the stress and ease the tension in your muscles so you can achieve full relaxation.
Feel Refreshed with a Therapeutic Massage
At Shufu Massage, we specialize in clinical and deep tissue massages that help facilitate healing, maintain balance, and promote overall wellness. They aim to ease the pain and pressure in your muscles, as well as allow your mind to rest so you can feel both physically and mentally refreshed. When you enjoy one of these therapeutic massages from us, you will surely receive the relaxation and rejuvenation you need to feel your absolute best.
Make an appointment with us today to receive the ultimate in pampering. From our 60-minute foot massage to a combination foot and body massage, we offer massage services that cater to every need and budget.
---
© 2017 - 2022 Shufu Massage LLC. All Rights Reserved. The Shufu Massage trade name and logo may not be reproduced by any means or in any form without express written permission from Shufu Massage LLC., 10001 Research Blvd #150 Austin, Texas 78759. Actual massage time is 30 - 90 Minutes hands - on. Additional local taxes and fees may apply. Gift Certificates may be used to purchase services and do not expire, must be presented at time of service, non redeemable for cash. Shufu Massage LLC is not responsible for lost or stolen certificates. TXL ME5953. Shufu Massage® is a registered trademark. Herein the property of respective owner.



Now Open
Walk - Ins Welcome


512-939-9528


Monday - Saturday
9:00AM - 9:00PM
Sunday


10:00AM -9:00pm
Walk - Ins Welome

|

Gift Certificates Available



60 Minute
acupressure Massage
60 Minute Swedish Massage
Couples Relaxation Package
with Essential oils and Hot stones



30 Minute Foot + 30 Minute Body
45 Minute Foot + 45 Minute Body
45 Minute Slimming Massage
Visit US Today For Details

Walk - Ins Welcome

|



Gift Certificates Available


Trusted Massage Therapists in Austin, TX
Shufu Massage made sure to have trusted massage therapists in Austin, TX. Our priority is to give the best services that you deserve! You'll surely come back to us when you try our Swedish massage. So what are you waiting for? Reach out to us today!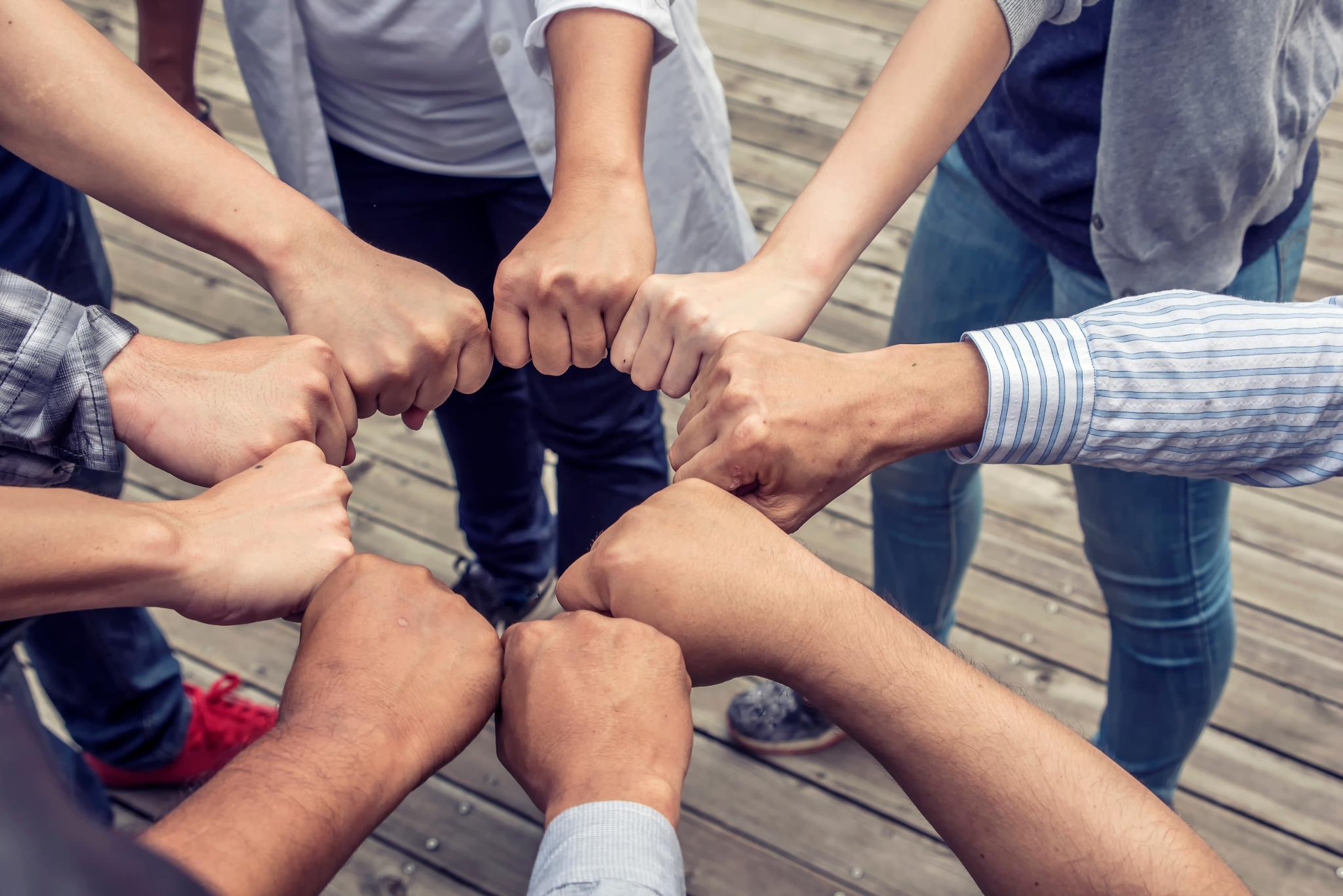 Our Therapists continue to provide the best therapy sessions with many years of experience. Choose the therapist that best suits your needs to help you release the stress in tension from your daily activites.
---
never had a Massage? you may be wondering what to expect on your first visit to Shufu Massage. During your first visit you'll experience relaxation and comfort, dedicated to your well being and peace of mind. We want your Massage experience to be One you will remember and share with friends and family.


What To Expect
You can expect your massage treatment at shufu massage to be shaped to meet your needs. Our friendly staff will welcome you and ask you to fill out a quick questionnaire regarding your medical history, past or present injuries or other physical conditions that we should be aware of prior to your massage service.
A Licensed Massage Therapist will begin the process with a consultation where we listen to you and come to understand your particular concerns. We'll review your information, including current conditions that might affect treatment or if there is a specific area or challenge upon which you'd like us to focus. During future visits, our Massage Therapist will ask about any changes, further tailoring your shufu massage experience.
visit done Your Way
At Shufu Massage, you can expect a peacful, relaxing and comfortable environment throughout your massage session. All rooms have individual sound and lighting with the best equipment, covered in clean crisp linens and plush clean towels.
You can always communicate any requests or concerns to your Massage Therapist during your treatment. Your level of comfort is our top concern.
Reservations
Reservations are recommended to secure your preferred Time and Date of treatment. This can be done by phone at Shufu massage. If available we offer same day appointments. Remember, our location is open 7 days a week.
First Time Visit?
If you've never had a Massage, you may be wondering what to expect on your first visit to shufu massage. During your visit session
you'll expe

rience relaxation and comfort, dedicated to your well-being and peace of mind. We want your massage experience to be a memorable one. Our therapists will walk you through the expecations in helping you to prepare for your first massage.
10001 Research Blvd #150 austin, Texas 78759

Full Body Massage in Austin, TX
Our full body massage in Austin, TX, comes in different types. We have Swedish and deep tissue massages that are highly recommended. Aside from that, we offer affordable massage packages for couples! Additionally, we also have hot stone and foot massage. Book an appointment with us today!


SWEDISH MASSAGE


Swedish massage therapy is the modality that comes to mind when most people think about massage. As the best-known type of bodywork performed today, one of the primary goals of the Swedish massage technique is to relax the entire body. This is accomplished by rubbing the muscles with long gliding strokes in the direction of blood returning to the heart. But Swedish massage therapy goes beyond relaxation. Swedish massage is exceptionally beneficial for increasing the level of oxygen in the blood, decreasing muscle toxins, improving circulation and flexibility while easing tension.


DEEP TISSUE MASSAGE
Deep tissue massage therapy is similar to Swedish massage, but the deeper pressure is beneficial in releasing chronic muscle tension. The focus is on the deepest layers of muscle tissue, tendons, and fascia (the protective layer surrounding muscles, bones and joints).
A study in the Journal of Alternative and Complementary Medicine found that people's blood pressure fell after a single 45 to 60-minute deep tissue massage. Additionally, a 2010 meta-analysis in the Journal of Clinical Psychiatry found that massage modalities like deep tissue reduce stress hormone levels and heart rate while boosting mood and relaxation by triggering the release of oxytocin and serotonin.
COUPLES MASSAGE
Bring your significant other or your best friend for wonderfully relaxing, personal experience. During the session, two people receive massages at the same time and in the same room from two different therapists. This is also a great option for a mother/daughter spa day
COMBO MASSAGE
Our Combo is a massage that begins with the back of your upper body then completing the therapy by addressing your feet, enjoy a full body massage for the majority of the service and end with a fantastic reflexology massage.
Hot Stone Massage

Hot stone massage therapy is an age-old treatment with the addition of heat for a modern twist. heated smooth stones are placed strategically on the body on key pressure points with or without pressure for the ultimate in relaxation and pain relief.
Foot Massage

Reflexology is a therapy that has been used in many cultures for hundreds of years to help promote health and well-being. Today, massage is considered an alternative practice used by many to relieve pain, reduce anxiety and stress, It promotes rehabilitation of injuries and boost general health. The practice of foot reflexology massage involves applying pressure on the soles of your feet and surrounding areas of the foot.
Free Massage after the 10th visit. Visit with the front desk attendant for details.
Cannot Combine with other Specials


ABOUT US


Treating clients for over Five years, Shufu is dedicated to provide a relaxing and stress free environment. It's easy to see our commitment to therapy and being the best therapists possible. We know that a lot more than our reputation is riding on our abilities and approach.
Each of our therapists is state licensed, as well as enjoys providing a relaxing and comfortable experiance to all our clients. It's important to continue learning and advancing our skills as it makes us better therapists and facilitators. After all, healing and promoting healthy living is what our therapy clinic is about.
Deep tissue massage therapy is meant to be therapeutic, it is not simply for relaxation. It helps facilitate healing, keeps you balanced, and promotes wellness. The therapists at Shufu specialize in clinical and deep tissue therapy treatments designed to help you maintain an active and balanced lifesyle.
Massage Therapy in Austin, TX
We offer quality massage therapy in Austin, TX. Contact us today to know more about our services!
Interested in joining the
Shufu Massage Team?


Careers
For information and employment opportunities, visit us at Shufu Massage located at
10001 Research Blvd #150 Austin, Texas 78759, click here
all applicants must present a valid Texas Massage Therapist License at time of application
.
© 2022 by Shufu Massage.


10001 Research Blvd #150
Austin, Texas 78759
Walk - Ins Welcome
|


Gift

Certificates Available
Now Open and Thank you for your support
10001 Research Blvd #150
Austin, Texas 78759
We are located between Target and Golf Galaxy. This center is northeast of 183 and 360 or as some know as Research and North Capital of Texas Hwy. There is a Target behind our shopping center and you can access the center through the Target Parking lot. Use google maps to get the best directions.
We will be adding features to our website to allow customers to reach out to us for appointments, feedback, messaging forums, and special events that will be presented throughout the calendar year. 
Walk - ins WElcomed
Our unit is between Quality Nails Spa and i Fratelli's Pizza. OUr unit is #150.
Target to the North of us and Golf Galaxy next to us on 183 across from the arboretum.
We are looking forward to seeing our regular clients and new clients. We appreciate your Business. If you have any questions please reach out to us through our contact forum located under the "Contact Us" tab.

Regards,
If you currently have Gift Certificates that have not been fully redeemed, 1. keep the certificate and use it. Contact us at 512-939-9528 or send us an email at shufumassage2@gmail.com. Thank you
Shufu Massage® is a registered trademark. Herein the property of respective owner.

Terms and Conditions for Services Last Modified: January 2022
THIS DOCUMENT CONTAINS VERY IMPORTANT INFORMATION REGARDING YOUR RIGHTS AND OBLIGATIONS, AS WELL AS CONDITIONS, LIMITATIONS, AND EXCLUSIONS THAT MIGHT APPLY TO YOU. PLEASE READ IT CAREFULLY.
THESE TERMS REQUIRE THE USE OF ARBITRATION ON AN INDIVIDUAL BASIS TO RESOLVE DISPUTES, RATHER THAN JURY TRIALS OR CLASS ACTIONS.
BY PLACING AN ORDER FOR PRODUCTS OR SERVICES FROM THIS WEBSITE, YOU AFFIRM THAT YOU ARE OF LEGAL AGE TO ENTER INTO THIS AGREEMENT, AND YOU ACCEPT AND ARE BOUND BY THESE TERMS AND CONDITIONS. YOU AFFIRM THAT IF YOU PLACE AN ORDER ON BEHALF OF AN ORGANIZATION OR COMPANY, YOU HAVE THE LEGAL AUTHORITY TO BIND ANY SUCH ORGANIZATION OR COMPANY TO THESE TERMS AND CONDITIONS.
YOU MAY NOT ORDER OR OBTAIN PRODUCTS OR SERVICES FROM THIS WEBSITE IF YOU (A) DO NOT AGREE TO THESE TERMS, (B) ARE NOT THE OLDER OF (i) AT LEAST 18 YEARS OF AGE OR (ii) LEGAL AGE TO FORM A BINDING CONTRACT WITH SHUFU MASSAGE LLC, OR (C) ARE PROHIBITED FROM ACCESSING OR USING THIS WEBSITE OR ANY OF THIS WEBSITE'S CONTENTS, GOODS OR SERVICES BY APPLICABLE LAW.
These terms and conditions (these "Terms") apply to the purchase and sale of products and services through www.shufumassage.com (the "Website"). These Terms are subject to change Shufu Massage LLC ("Company", "we" or "us") without prior written notice at any time, in our sole discretion. Any changes to the Terms will be in effect as of the "Last Modified" date referenced on the Website. You should review these Terms prior to purchasing any product or services that are available through this Website. Your continued use of this Website after the "Last Modified" date will constitute your acceptance of and agreement to such changes.
These Terms are an integral part of the Website Terms of Use that apply generally to the use of our Website. You should also carefully review our Privacy Policy before placing an order for products or services through this Website.
Order Acceptance and Cancellation
You agree that your order is an offer to buy, under these Terms, all products and services listed in your order. All orders must be accepted by us or we will not be obligated to sell the products or services to you. We may choose not to accept orders at our sole discretion, even after we send you a confirmation email with your order number and details of the items you have ordered.
Prices and Payment Terms
Prices posted on this Website may be different than prices offered by us on our location. All prices, discounts, and promotions posted on this Website are subject to change without notice. The price charged for a product or service will be the price in effect at the time the order is placed and will be set out in your order confirmation email. Price increases will only apply to orders placed after such changes. We strive to display accurate price information, however we may, on occasion, make inadvertent typographical errors, inaccuracies or omissions related to pricing and availability. We reserve the right to correct any errors, inaccuracies, or omissions at any time and to cancel any orders arising from such occurrences.
We may offer from time to time promotions on the Website that may affect pricing and that are governed by terms and conditions separate from these Terms. If there is a conflict between the terms for a promotion and these Terms, the promotion terms will govern.
Terms of payment are within our sole discretion and, unless otherwise agreed by us in writing, payment must be received by us before our acceptance of an order. Our accepted methods of payment are listed on the site of the respective service. You represent and warrant that (i) the credit card information you supply to us is true, correct and complete, (ii) you are duly authorized to use such credit card for the purchase, (iii) charges incurred by you will be honored by your credit card company, and (iv) you will pay charges incurred by you at the posted prices, including shipping and handling charges and all applicable taxes, if any, regardless of the amount quoted on the Website at the time of your order.
Returns and Refunds
Except for any products designated on the Website as final sale or non-returnable, we will accept a refund of your purchase price, provided such return is made within 30 days with valid proof of purchase and provided such products are returned in their original condition. Refunds are processed within approximately five business days. Your refund will be credited back to the same payment method used to make the original purchase. WE OFFER NO REFUNDS ON ANY SERVICES DESIGNATED ON THIS WEBSITE AS NON-RETURNABLE.
Limitation of Liability
OUR SOLE AND ENTIRE MAXIMUM LIABILITY, FOR ANY REASON, AND YOUR SOLE AND EXCLUSIVE REMEDY FOR ANY CAUSE WHATSOEVER, SHALL BE LIMITED TO THE ACTUAL AMOUNT PAID BY YOU FOR THE SERVICES YOU HAVE ORDERED THROUGH OUR WEBSITE.
The limitation of liability set forth above shall only apply to the extent permitted by law.
Privacy Policy
Privacy Policy last Modified: January 2022
This Privacy Policy discloses the privacy practices for the ShufuMassage.com website and various related services (together referred to as the "site"). Shufu Massage, the provider of the site (referred to as "us" or "we"), is committed to protecting your privacy online. Please read the information below to learn the following regarding your use of this site.
You acknowledge that this Privacy Policy is part of our Website Terms of Use, and by accessing or using our site, you agree to be bound by all of its terms and conditions. If you do not agree to these terms, please do not access or use this site.
We reserve the right to change this Privacy Policy at any time. Such changes, modifications, additions or deletions shall be effective immediately upon notice thereof, which may be given by means including, but not limited to issuing an email to the email address listed by registered users and posting the revised Policy on this page. You acknowledge and agree that it is your responsibility to maintain a valid email address as a registered user, review this site and this Policy periodically and to be aware of any modifications. Your continued use of the site after such modifications will constitute your: (a) acknowledgment of the modified Policy; and (b) agreement to abide and be bound by the modified Policy.
Types of Information Collected
In order to better provide you with our numerous services, we collect two types of information about our users: Personally Identifiable Information and Non-personally Identifiable Information. Our primary goal in collecting information from you is to provide you with a smooth, efficient, and customized experience while using our site.
Personally Identifiable Information:
This refers to information that lets us know the specifics of who you are. When you engage in certain activities on this site, such as registering for a membership, ordering a product or service, submitting content and/or posting content in discussion forums or other public areas, entering a contest or sweepstakes, filling out a survey, or sending us feedback, we may ask you to provide certain information about If you yourself by filling out and submitting an online form. It is completely optional for you to elect to engage in these activities, however, we may ask that you provide us personal information, such as your first and last name, mailing address (including zip code), email address, employer, job title and department, telephone and facsimile numbers, and other personal identifying information. Depending upon the activity, some of the information we ask you to provide is identified as mandatory and some as voluntary. If you do not provide the mandatory data with respect to a particular activity, you will not be able to engage in that activity.
Non-personally Identifiable Information:
This refers to information that does not by itself identify a specific individual. We gather certain information about you based upon where you visit on our site in several ways. This information is compiled and analyzed on both a personal and an aggregated basis. This information may include the Web site's Uniform Resource Locator ("URL") that you just came from, which URL you next go to, what browser you are using, and your Internet Protocol ("IP") address. A URL is the global address of documents and other resources on the World Wide Web. An IP address is an identifier for a computer or device on a Transmission Control Protocol/Internet Protocol ("TCP/IP") network, such as the World Wide Web. Networks like the Web use the TCP/IP protocol to route information based on the IP address of the destination. In other words, an IP address is a number that is automatically assigned to your computer whenever you are surfing the web, allowing web servers to locate and identify your computer. Computers require IP addresses in order for users to communicate on the Internet.
Collection Methods and Use of Information
We do not collect any Personally Identifiable Information about you unless you voluntarily provide it to us. You provide certain Personally Identifiable Information to us when you register for our services and register your email address with us, contact us or submit a form through the Website, or send email messages, submit forms or transmit other information by telephone or letter. We may also collect information from you at other points on our site that state that such information is being collected.
In addition, we may also collect, or our third party ad server and/or content server may collect, certain Non-personally Identifiable Information. This information is ultimately stored in the form of store categories, and, in some cases, specific URLs. We use your IP address to diagnose problems with our servers, software, to administer our site and to gather demographic information. Our third party ad servers will also provide us with summary, but not individual, reports that will tell us how many ads were presented and clicked upon at out site.
We will primarily use your Personally Identifiable Information to provide our services to you, as required by our agreements with you. We will also use Personally Identifiable Information to enhance the operation of our site, fill orders, improve our marketing and promotional efforts, statistically analyze site use, improve our product and service offerings, and customize our site's content, layout, and services. We may use Personally Identifiable Information to deliver information to you and to contact you regarding administrative notices. We may also use Personally Identifiable Information to resolve disputes, troubleshoot problems and enforce our agreements with you, including our Site Terms of Use, Sales Terms and Conditions, and this Private Policy.
Release of Information
We do not sell, trade, or rent your Personally Identifiable Information to others. We do provide some of our services through contractual arrangements with affiliates, services providers, partners and other third parties. We and our service partners use your Personally Identifiable Information to operate our sites and to deliver their services. We will encourage our service partners to adopt and post privacy policies. However, the use of your Personally Identifiable Information by our service partners is governed by the privacy policies of those service partners, and is not subject to our control.
Occasionally we may be required by law enforcement or judicial authorities to provide Personally Identifiable Information to the appropriate governmental authorities. We will disclose Personally Identifiable Information upon receipt of a court order, subpoena, or to cooperate with a law enforcement investigation. We fully cooperate with law enforcement agencies in identifying those who use our services for illegal activities. We reserve the right to report to law enforcement agencies any activities that we in good faith believe to be unlawful.
We may also provide Nonpersonally Identifiable Information about our customers' sales, traffic patterns, and related site information to third party advertisers, but these statistics do not include any Personally Identifiable Information.
Updating and Correcting Information
We believe you should have the ability to access and edit the Personally Identifiable Information that you have provided to us. You may change any of your Personally Identifiable Information in your account online at any time by linking to your account in accordance with instructions posted elsewhere on this site. You may also access and correct your personal information and privacy preferences by writing us at:
Shufu Massage
10001 Research Blvd #150
Austin, Texas 78759
Please include your name, address, and/or email address when you contact us.
We encourage you to promptly update your Personally Identifiable Information if it changes. You may ask to have the information on your account deleted or removed; however, because we keep track of past transactions, you cannot delete information associated with past transactions on this site. In addition, it may be impossible to completely delete your information without some residual information because of backups.
User Choices on Collection and Use of Information
We may, from time to time, send you email regarding our products and services. In addition, we may occasionally send you direct mail about products and services that we feel may be of interest to you. Only Shufu Massage(or agents working on behalf of Shufu Massage and under confidentiality agreements) will send you these direct mailings and only if you indicate that you do not object to these offers. If you do not want to receive such mailings, simply tell us when you give us your personal information. Or, at any time you can easily edit your account information to no longer receive such offers and mailings.
You also have choices with respect to cookies, as described below. By modifying your browser preferences, you have the choice to accept all cookies, to be notified when a cookie is set, or to reject all cookies. If you choose to reject all cookies some parts of our site may not work properly in your case.
Security of Information
At our site you can be assured that your Personally Identifiable Information is secure, consistent with current industry standards. The importance of security for all Personally Identifiable Information associated with our user is of utmost concern to us. Your Personally Identifiable Information resides on a secure server that only selected Shufu Massage personnel and contractors have access to via password. We encrypt your Personally Identifiable Information and thereby prevent unauthorized parties from viewing such information when it is transmitted to us. Personal information that you provide that is not Personally Identifiable Information also resides on a secure server and is only accessible via password.
Unfortunately, no data transmission over the Internet or any wireless network can be guaranteed to be 100% secure. As a result, while we strive to protect your Personally Identifiable Information, you acknowledge that: (a) there are security and privacy limitations of the Internet which are beyond our control; (b) the security, integrity and privacy of any and all information and data exchanged between you and us through this site cannot be guaranteed; and (c) any such information and data may be viewed or tampered with in transit by a third party.
Cookies
When you use our site we will store cookies on your computer in order to facilitate and customize your use of our site. A cookie is a small data text file, which a Web site stores on your computer's hard drive (if your Web browser permits) that can later be retrieved to identify you to us. Our cookies store randomly assigned user identification numbers, the country where you are located, and your first name to welcome you back to our site. The cookies make your use of the site easier, make the site run more smoothly and help us to maintain a secure site. You are always free to decline our cookies if your browser permits, but some parts of our site may not work properly in that case.
We may use an outside ad serving company to display banner advertisements on our site. As part of their service, they will place a separate cookie on your computer. We will not provide any third-party ad server with any of your Personally Identifiable Information or information about your purchases. We and our third party ad server will collect and use Non-personally Identifiable Information about you, such as your IP address, browser type, the server your computer is logged onto, the area code and zip code associated with your server and whether you responded to a particular ad. Other advertisers may also place banner ads on our site in the same manner as above, but we will not disclose any Personally Identifiable Information to them.
Privacy Policies of Third Party Sites
Except as otherwise discussed in this Privacy Policy, this document only addresses the use and disclosure of information we collect from you. Other sites accessible through our site have their own privacy policies and data collection, use and disclosure practices. Please consult each site's privacy policy. We are not responsible for the policies or practices of third parties. Additionally, other companies which place advertising on our site may collect information about you when you view or click on their advertising through the use of cookies. We cannot control this collection of information. You should contact these advertisers directly if you have any questions about their use of the information that they collect.
Miscellaneous Privacy Issues
You must be at least 18 years old to have our permission to use this site. Our policy is that we do not knowingly collect, use or disclose Personally Identifiable Information about visitors that are under 18 years of age.
You should also be aware that when Personally Identifiable Information is voluntarily disclosed (i.e. your name, email address, etc.) in the discussion forums or other public areas on this site, that information, along with any information disclosed in your communication, can be collected and used by third parties and may result in unsolicited messages from third parties. Such activities are beyond our control and this Policy does not apply to such information. Any submissions to chat rooms or other public areas on this site are accepted with the understanding that they are accessible to all third parties. If you do not want your comments to be viewed by third parties, you are advised not to make any submissions. Ultimately, you are solely responsible for maintaining the secrecy of your password and/or account information. Please be careful and responsible whenever you're online.
If you have any questions about this Privacy Policy, the practices of this site, or your dealings with this site, please contact us by sending a letter to:
Shufu Massage
10001 Research Blvd #150
Austin, Texas 78759
Attn: Privacy Compliance Officer
You may also contact us by email at shufumassage2@gmail.com.
Shufu Massage® is a registered trademark. Herein the property of respective owner.

Our order confirmation, these Terms, our Website Terms of Use and our Privacy Policy will be deemed the final and integrated agreement between you and us on the matters contained in these Terms.
Copyright Policy
Copyright Policy last Modified: January 2022
Reporting Claims of Copyright Infringement
We take claims of copyright infringement seriously. We will respond to notices of alleged copyright infringement that comply with applicable law. If you believe any materials accessible on or from this site at www.shufumassage.com the "Website") infringe your copyright, you may request removal of those materials (or access to them) from the Website by submitting written notification to our copyright agent designated below. In accordance with the Online Copyright Infringement Liability Limitation Act of the Digital Millennium Copyright Act (17 U.S.C. § 512) ("DMCA"), the written notice (the "DMCA Notice") must include substantially the following:
· Your physical or electronic signature.
· Identification of the copyrighted work you believe to have been infringed or, if the claim involves multiple works on the Website, a representative list of such works.
· Identification of the material you believe to be infringing in a sufficiently precise manner to allow us to locate that material.
· Adequate information by which we can contact you (including your name, postal address, telephone number, and, if available, email address).
· A statement that you have a good faith belief that use of the copyrighted material is not authorized by the copyright owner, its agent, or the law.
· A statement that the information in the written notice is accurate.
· A statement, under penalty of perjury, that you are authorized to act on behalf of the copyright owner.
Our designated copyright agent to receive DMCA Notices is:
Legal Department
Shufu Massage
10001 Research Blvd #150, Austin, Texas 78759
If you fail to comply with all of the requirements of Section 512(c)(3) of the DMCA, your DMCA Notice may not be effective.
Please be aware that if you knowingly materially misrepresent that material or activity on the Website is infringing your copyright, you may be held liable for damages (including costs and attorneys' fees) under Section 512(f) of the DMCA.
Counter-Notification Procedures
If you believe that material you posted on the Website was removed or access to it was disabled by mistake or misidentification, you may file a counter-notification with us (a "Counter-Notice") by submitting written notification to our copyright agent designated above. Pursuant to the DMCA, the Counter-Notice must include substantially the following:
· Your physical or electronic signature.
· An identification of the material that has been removed or to which access has been disabled and the location at which the material appeared before it was removed or access disabled.
· Adequate information by which we can contact you (including your name, postal address, telephone number, and, if available, email address).
· A statement under penalty of perjury by you that you have a good faith belief that the material identified above was removed or disabled as a result of a mistake or misidentification of the material to be removed or disabled.
· A statement that you will consent to the jurisdiction of the Federal District Court for the judicial district in which your address is located (or if you reside outside the United States for any judicial district in which the Website may be found) and that you will accept service from the person (or an agent of that person) who provided the Website with the complaint at issue.
The DMCA allows us to restore the removed content if the party filing the original DMCA Notice does not file a court action against you within ten business days of receiving the copy of your Counter-Notice.
Please be aware that if you knowingly materially misrepresent that material or activity on the Website was removed or disabled by mistake or misidentification, you may be held liable for damages (including costs and attorneys' fees) under Section 512(f) of the DMCA.
Shufu Massage® is a registered trademark. Herein the property of respective owner.